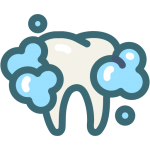 Striving To Cover All Your Dental Needs
Below is a full list of all the dental services we offer at West Beach Dental. If you would like to learn more about your particular service please click on the images, or give us a call.
admin
2021-02-17T01:05:31+00:00
Facial Injectables in Adelaide These include such brands as Botox or Dysport. Along with the construction of a splint or night guard the above treatments can be used in some instances to treat or manage painful jaw muscles as a result of chronic clenching [...]
admin
2021-10-11T01:27:31+00:00
Snore appliances Adelaide If you have been recommended a Mandibular Advancement Splint by a sleep physician or your GP then please contact the team to discuss having a device constructed. After a thorough examination of your mouth to ensure your suitability a splint can [...]
admin
2021-10-11T00:03:22+00:00
Mouth-guards Adelaide Please call us today or make an appointment online if you or your child needs a mouthguard for any sport. At West Beach Dental we strongly urge all people participating in contact sports to wear a professionally fitted mouth guard. These reduce [...]
admin
2021-10-11T03:28:21+00:00
Dental Crowns, Veneers and Bridges in Adelaide These restorative options are often utilised when teeth area heavily restored or broken down and there is insufficient tooth to support a plastic filling material. They are a means of providing increased strength to back chewing teeth, [...]
admin
2021-07-13T03:54:32+00:00
Teeth Whitening in Adelaide Diet, genetics and some mediations are a few reasons why we may notice our teeth getting duller over time. Whitening your teeth in some instances will provide a minimally invasive and cost effective method of improving the colour of your [...]
admin
2021-10-11T04:06:03+00:00
Dental Implants in Adelaide If you are missing a single tooth or multiple teeth, and wish to restore these areas into function, a dental implant may be a suitable option. The area of concern is examined and measured using digital scans and radiology to [...]
admin
2021-10-11T01:01:46+00:00
If your tooth is broken, or decay has been diagnosed, a dental filling will be used to replace the broken or decayed area. Our dentists will utilise a composite or ceramic material
admin
2021-10-11T03:25:45+00:00
A beautiful smile contributes to a better mood, it affects self-esteem, and it allows us to make a good impression on others. At our dental clinic, we offer advanced methods and technologies with which we aid the whiteness of your smile
admin
2021-10-11T03:15:59+00:00
Root canal treatment involves removing the infected pulp from the root canals & then sealing this area to help avoid future infection. Without such treatment, the bone surrounding the tooth may become infected
admin
2021-10-10T22:44:48+00:00
West Beach Dental provides a high-quality & extensive dental checkup, clean, exam, & polish for both adults & children in Adelaide. Learn more about our dental check-ups here.
admin
2021-10-10T22:03:52+00:00
At West Beach Dental we understand that taking your child to the dentist can be a traumatic experience for you and your child.  Especially if it is the first time visiting the dentist. Click here to learn more
admin
2021-10-10T23:40:05+00:00
Emergencies can happen and they are almost always unexpected & out of the blue. When these emergencies happen the faster you can get to a dentist the better the outcome can be in most cases
admin
2021-10-11T03:07:43+00:00
Tooth extractions may be necessary when the tooth is beyond repair or if there is a severe infection. The removal of the tooth or teeth could require local anesthesia & basic surgery. Click here to learn more.
Selwyn Proctor
04/03/2021
I have been using the west beach clinic for many years and have always been well looked after.Today they surpassed themselves as I had a problem with an abscess .I am starting Chemotherapy very soon and could not go ahead with treatment.One of the dentists there Doctor A lee agreed to fix my problem the same day.He got around my ongoing medical problems and now I am ready to continue my chemo treatment. Wonderful Dentist
Fantastic Dentist and staff ,very professional and s pleasure to deal with.
Leigh Anderson
26/01/2017
Excellent service. Have a phobia of needles however Dr Leedham has been extremely helpful and cautious when performing work, he is the only dentist I have been able to let give me anaesthetic.
Best Dentist i have been to! Efficient and thorough. Well priced.
Nadene Metcalfe
13/05/2013
Got 2 of my wisdom teeth taken out on separate occasions and was pleasantly surprised. So well looked after.